Need for Tiger Conservation
Tigers are at the top of the food chain in terrestrial ecosystem.
Sometimes referred to as 'umbrella species', i.e. their conservation also conserve many other species in the same area.
The Tiger estimation exercise that includes habitat assessment and prey estimation reflects the success or failure of Tiger conservation efforts.
More than 80% of the world's wild tigers are present in India.
All India Tiger Estimation (AITE)
All India Tiger Estimation process was carried out by the intense observation and monitoring by NTCA (National Tiger Conservation Authority) and the State Forest Departments.
Tiger Monitoring Techniques:
Smart technologies were used in the latest Phase IV AITE in 2018.
1. M-STrIPES application in android mobile gadgets for patrolling and protect tiger habitat.
2. Camera Trap method is also exercised in STR.
Note: The analysis of the flanks and the identification procedure of tigers are assisted by the WII-Dehradun.
Achievements of Sundarban Tiger Reserve:
In West Bengal, Sundarban Tiger Reserve is in a leading position to conserve and monitor the endangered Royal Bengal Tigers.
The tigers are increasing in numbers in STR.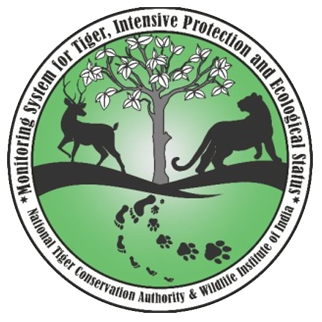 Year of Census
Species
Male
Female
Sex unidentified
Calf /cub
Total
2020-21 Phase IV Tiger Estimation
Tiger
30
52
14
4
*96
*cubs are not included in the total estimation as per NTCA guidelines.