Sajnekhali Wildlife Sanctuary:
Mangrove Interpretation Centre, turtle and crocodile pond, watch tower and sweet water pond are the main attractions here.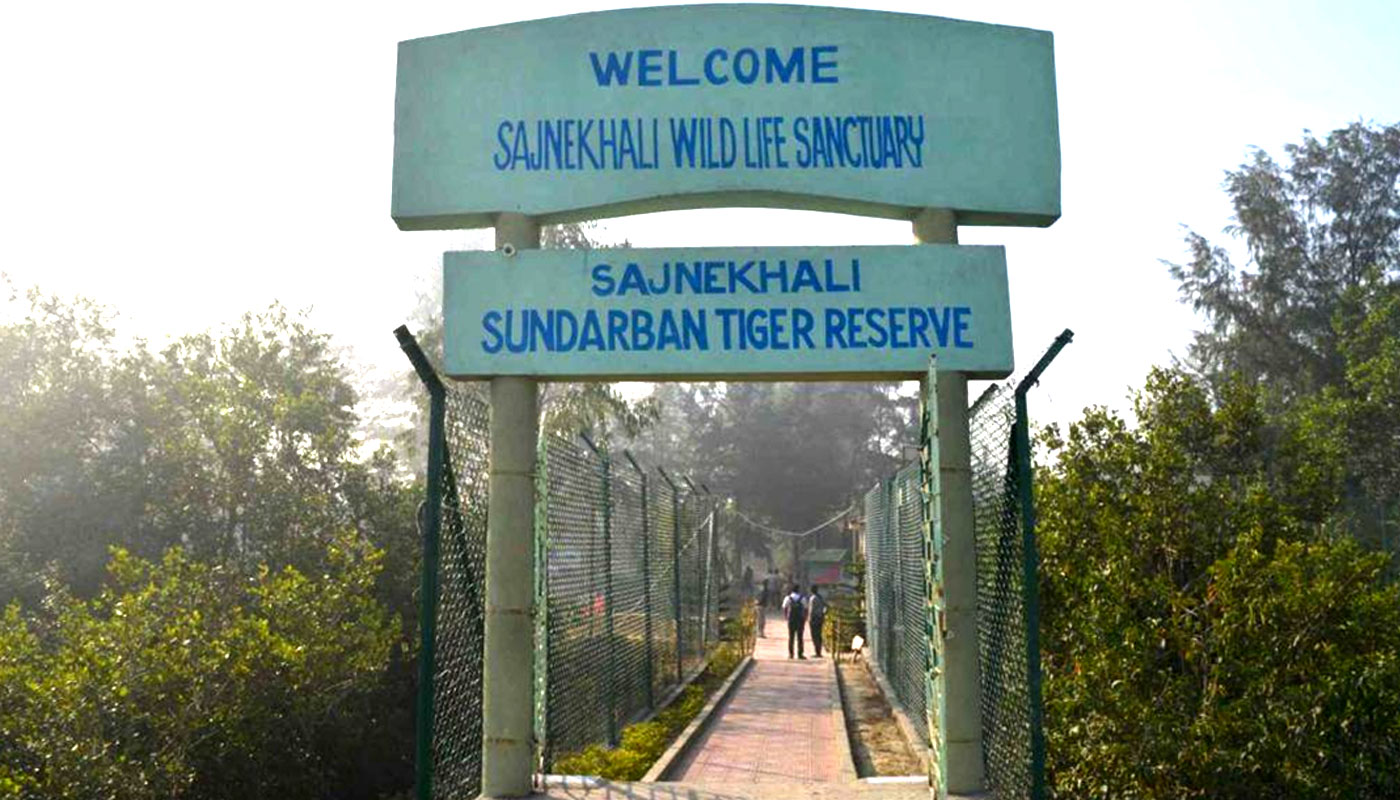 Lothian Island Wildlife Sanctuary:
The wildlife in this sanctuary includes spotted deer, estuarine crocodiles, olive ridley sea turtles, jungle cats and rhesus macaques.

Haliday Wildlife Sanctuary:
Haliday Wildlife Sanctuary, also known as Haliday Island, is situated on the Matla river. Various varieties of birds also haunt this island and one can't miss the endemic invertebrate fauna. One can spot a diverse kind of wildlife here, like spotted deer, wild boar, barking deer and rhesus macaque. The royal Bengal tigers are occasional visitors to this island. One can also find plenty of fish swimming in the Matla river. Spanning over an area of 3.5 sq km, the wildlife sanctuary draws tourists from all across the country.

Sudhanyakhali:
A Mangrove Park along with a sweet water pond and watch tower with observation lines provides a vantage point for tourists to see wildlife.
Dobanki Canopy Walk:
This aerial pathway allows the tourists to have an aerial view of the forest. It culminates into a watch tower from where a vast expanse of mangrove forest can be seen.
Burirdabri cage trail and mud walk:
This is a favourite with the tourists as it allows the tourists of a feel of the muddy forest floor. The ground fauna can be observed closely during the mud walk. It culminates into a watch tower over looking Bangladesh with river Raimongal forming the boundary.

Netidhopani:
Here the tourists get to see the ruins of a 400 year old temple along with watch tower.

Jhingekhali:
A watch tower with observation lines and sweet water pond for observing the wildlife.

Harikhali:
Harikhali is located on the bank of Harinbhanga river under Basirhat range. A watch tower is located in the spot for departmental staff and tourists, here. In recent times, Batagur baska conservation programme is launched here.

Bhagabatpur Crocodile Project:
It is the only crocodile project in West Bengal, emerged as an important tourist site. It is located on the bank of the Saptamukhi estuary, adjacent to the Lothian Island. Tourists are drawn to this place not just for the hatchery of estuarine crocodile and Batagur baska species of tortoise, but also for the amazingly dense mangrove forest at the confluence of Saptamukhi riverine system.